Radiant Touch Weddings... elopements
Maybe you've imagined your wedding day for many years. Picturing the perfect traditional ceremony and reception in your mind, you know exactly what you want.

Perhaps you don't have a clue about what you want or what's entailed but would love some ideas.

Or are you the type of person that wants something unique and new that people will remember for years to come?

Whatever it may be, remember that there is no right and wrong way of doing it. It's YOUR special day and it should be anything you want it to be.

From music to decor, ceremony wording to seating arrangements, it can be anything that appeals to you.  The location of the ceremony and reception doesn't have to be a church and reception hall. You don't have to invite every person you've ever known or may be related to.  A smaller guest list allows for a bigger budget for creating the perfect setting or theme.

Below are some ideas and options for Eloping In Oregon that you may not have thought of before. Scroll down and click on each one for details. The list will change often so check back now and again. Now get planning and have FUN!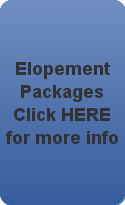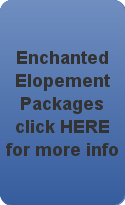 An All-Inclusive Elopement Package includes Location venue, decorations, Officiant, photography, champagne & Unity Sand. Options Available are cake, tables, chairs & linens.

Visit www.ElopeInOregon.com for more details.